WELCOME!
Visitors have always been welcomed to Corravahan House…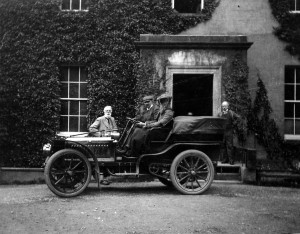 The house and gardens are open to the public at the following times and dates.  A tour of the house is followed by admission to the gardens.  Entry fees apply. Last entry one hour before published closing time.
Opening days 2020:
Jan 6 – Mar 10 (Mon – Tue)
May 24 – 31 (Tue – Fri)
Jun 1 – 18 (Daily)
Aug 15 – Aug 28 (Daily) *includes Heritage Week*
Opening hours:
14:00 – 18:00 weekdays, Saturdays & Sundays
(NB 09:00 – 13:00 daily in August, except Sundays 14:00-18:00)
FEES: 
Adults €7.00; OAP, Students, Children €5.00
Concessions to members IGS, UAHS, NT, IHHA, HHA, EHHA
RESTRICTED PARKING & ACCESS:
Due to occasional ongoing restoration works in the house and gardens, parking, and occasionally access, may be slightly restricted.  It is always worth phoning us in advance of your visit, on 087 9772224.  Alternatively, please email us at corravahan@gmail.com.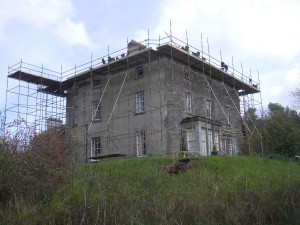 GROUP VISITS AND EXCURSIONS
Note that groups are welcomed at any time, strictly by prior arrangement.  Please contact us by phone or email to discuss your requirements.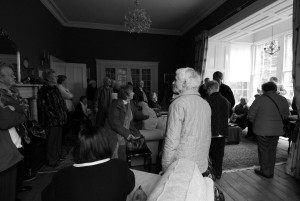 NO DOGS, PLEASE
We kindly request that you DO NOT bring your dogs, goats, hamsters or other pets while visiting!  We generally have enough of our own wandering about…
Thank you for your understanding.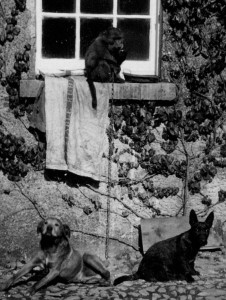 Some comments from our Visitors Book…
"Corravahan House is a jewel!" M.C. 15/6/19
"Just lovely!" B.S. 23/8/18
"Fascinating insights into wonderful house" E.W. 27/8/17
"Loved this" S.C. 24/8/17
"Beautifully done – amazing house. Well done. Thanks!" S. & U.M. 22/8/17

"WOW" A.G. 30/6/17
"…ein ort der kraft: geschichte und gegenwart verschmelzen hier…" Biggi 12/3/17
"Treasure this fantastic house!! We loved it & thank you" L. & M.L. 28/6/16
"Excellent tour, fantastic history lesson.  Will recommend to all" V.V.S. 31/3/14
"Wonderful house- great tour, thanks so much" C.L. 30/11/13
"Brave project! Good luck" R.F. 19/8/13
"A truly wonderful example of living history… A lovely home and garden" M.S. 16/6/13
"Beautiful & Amazing- thank you!" L.&F.L. 11/9/12
"Wonderful experience. Thank you" T.K. 4/8/12
"I'm speechless!! Amazing and fascinating house. Thank you" L.J. 20/10/11
"Fabulous! What more can I say" L.McC. 19/8/10
We hope to welcome you soon…
* * *
"Please note that Corravahan is a creation of the 1840s, and is a protected structure. Visitors may encounter uneven steps, slopes and surfaces.  We have gone to reasonable lengths to ensure the safety of the premises and the enjoyment of visitors, but it is a condition of entry that persons entering do so entirely at their own risk, and are at all times responsible for their own safety and security."
[SPAM and spurious, generalised comments on the blog are routinely dumped in the trash, so if you have something useful to contribute, and we hope you do, please make it obvious!]