Culture Night 2017

Praising a Cultural Landcape
Corravahan House will be celebrating Culture Night on Friday 22nd. An evening of poetry and violin music with Heather Brett & Rafal Szydlowski. 19.30-21.00.
* * *
The house and gardens re-open to visitors in Spring 2018. See Opening Times & Dates
If you would like to make a visit, especially for a tour group, outside of usual times, please contact us to make an appointment.  We're well worth a visit!
http://www.thisiscavan.ie/fun/article/corravahan-explore-cavans-built-heritage/
* * *
Visit by Country Roadz Riderz Group
Corravahan House hosted a visit by the group on April 11th 2015.
* * *
Cordelia Ewerth at Corravahan House, October 2014
We were pleased to welcome the renowned German architectural photographer to Corravahan House. Combining her photography of Corravahan with studies of Bellamont Castle, Cootehill (1730) and The See House, Kilmore (1835), Cordelia has captured the beauty of three Cavan examples of Irische Herrenhauser. To view the results, go to http://www.cordelia-ewerth.de/?gal=111&f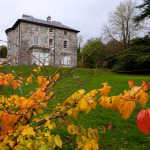 * * *
Corravahan House featured on Irish TV, September 2014

Karina Charles filmed here for the popular series, County Matters, and we feature in the episode "Cavan Matters 18" (http://www.irishtv.ie/cavan-matters-18/)

Irish TV officially launched on May 1st 2014. It is available on Sky 191, Freestat 400 and live via www.irishtv.ie.
* * *
Heritage Week 2014
National Heritage Week takes place Sat 23rd – Sun 31st August.
Corravahan House & Gardens will be open daily for 13.30 – 17.30 daily (last admission 16.30).  Tours of the house on the half-hour (13.30, 14.30, 15.30, 16.30).
Admission fees apply.  Adults €5; Children/Students €3.00.
* * *
"Song Sisters" filming with Irish TV, March 2014
Popular Cavan singing group, The Song Sisters, were interviewed by Yasmin Maasarani.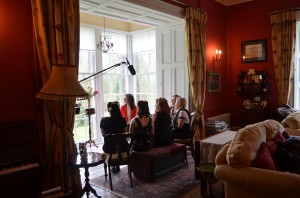 * * *
"Gems of Architecture", January/February 2014
Corravahan House was featured in History Ireland's series on irish architectural highlights [History Ireland, Volume 22, No.1]
www.historyireland.com/featured-archive…/corravahan–house-co-cavan
* * *
Building of the Month, October 2013
Corravahan House was the NIAH "Building of the Month" for the month of October 2013.
Highlighting the extraordinarily rich architectural heritage of the county of Cavan, NIAH has recently published  "An Introduction to the Architectural Heritage of County Cavan".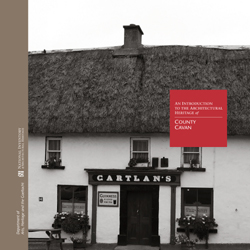 For further reading, see
http://www.buildingsofireland.ie/Surveys/Buildings/BuildingoftheMonth/
* * *
[SPAM and spurious, generalised comments on the blog are routinely dumped in the trash, so if you have something useful to contribute, and we hope you do, please make it obvious!]